..........
1) Purchasing Originals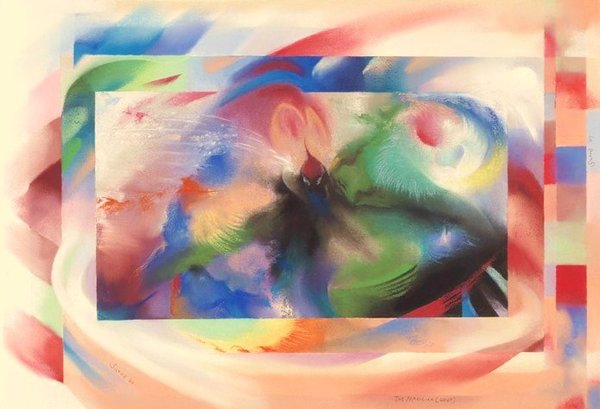 The Magician
Copyright 2007 Bruce Silton
Pastel on Paper, 14" x 20"
Original available: $2000.00. Prints available up to 22" x 30"
...........
Directly under the title of nearly every work of art shown in my PORTFOLIOS, you will find purchasing information.
A) If it says, "Original available", that means I still own that work and it is for sale. If you are interested in purchasing any of my original paintings or drawings, please contact me by email at:
B) If it says "Original sold, Prints available", that means only prints are available.
C) If there is no purchasing information under an image, that means the original art is not for sale and that prints are not available.)
To speak to me directly, you can phone me at 727-461-7344 in the evenings after 8:00 p.m., E.S.T. If you phone at other times, please leave a detailed message so that I can return your call.
...........
Original Art, 2009 Price List
Up to 20" X 30" $500.00 to $3,000.00
Up to 25" X 35" $3,000.00 to $4,000.00
Up to 30" X 40" $4,000.00 to $5,000.00
Up to 36" X 48" $5,000.00 to $6,000.00
Up to 40" X 60" $6,000.00 to $7,000.00
(Note: Works larger than 40" X 60" are priced individually.)
Methods of Payment
You can pay by either credit card or check for original art, fine art prints or commissions.
Terms of Payment
Prices listed are for the artwork itself. The price is normally determined by the size of the art. Framing, shipping, packaging, insurance and any applicable taxes are in addition to the price of the actual artwork. Because such additional expenses depend upon variable factors (such as size, weight, distance, frame, matting and insured value), they are determined individually at the time of purchase.
As always (and by law), the copyright is retained by the artist.
....................
2) Purchasing Prints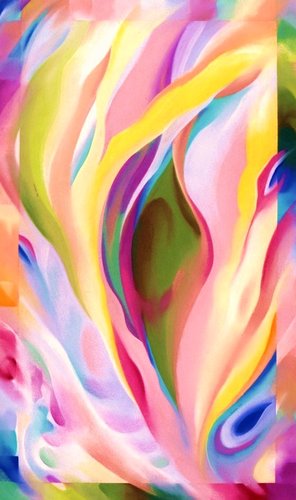 Welcome the Rainbow
Copyright 1999 Bruce Silton
Original sold, Prints available up to 30" X 40"
NOTE: Each print is made to order.
I have been creating art since 1968. Because I have literally hundreds of images for sale, I do not keep a stock of prints. The method of reproduction I use to make prints is the "giclee". A "giclee" is a very high quality, fine art print made on an inkjet printer designed to accurately reproduce fine art. The prints can be made on two surfaces: 100% rag watercolor paper or canvas. (Both matt and semigloss photographic paper may be available on images up to 13 inches by 19 inches.) Please contact me to discuss which one is best for your purpose as some pictures look better on one surface than on another.
The size of a print depends on two different factors:
(1) The print size you want.
(2) The largest print size that can be accurately made from my digital file on a particular work of art.
My policy is to make only reproductions of my art that accurately represent the art. The high quality of the print is my first priority. The digital file of some pictures allow me to make very large, truly accurate prints, up to 40 x 60 inches. Others will only reproduce accurately up to 8 x 10 inches. Most will allow at least a high quality 13 x 19 inch print. When you have found the images or images you are interested in, please note the maximum print size available.
Here are my print prices:
Print Prices for 2010
8 x 10 $60.00
11 x 14 $80.00
13 x 19 $96.00
16 x 20 $135.00
18 x 24 $150.00
20 x 30 $210.00
24 x 30 $250.00
24 x 36 $270.00
30 x 40 $375.00
40 x 60 $720.00
.................
3) Commissioning Art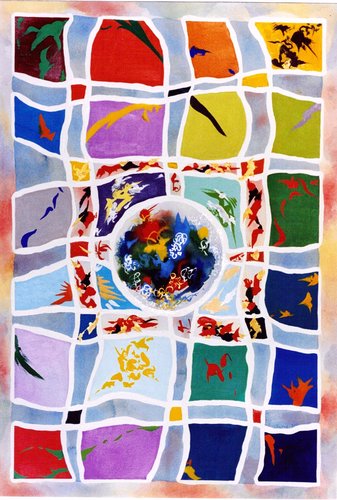 The Center, 2002
Commissioned by Bryan Zwann of Clearwater, Florida
Original sold, Prints available up to 13" x 19"
..........
Why Commissons?
Perhaps you see an image that you like very much but the original art has already been sold and you decide you do not want a print. You simply want an original. In that case, you can ask me to create a painting like the one that has been sold. Such an order is called a "commission". I am creating art specifically for you, the person who has placed the order.
A new painting is then made by me based on (but NOT copying) the original painting that was admired.
Before I start working on a commission, I have to know enough about you to make sure that what I am about to create suits you. So, there is typically quite a lot of communcation by phone, email -- and occasionally even in person -- between us. The foundation of a successful commission is, first, your strong admiration of the art and, second, truly good communication between us.
The prices for commissioned works are the same ones listed for my original works of art. However, a $500.00 to $1500.00 commission fee is added for the additional work required to create for a specific individual. The fee depends upon factors such as the size and complexity of the project.
I have done this many times in the past 40 years and the results are very satisfying for both parties. In the words of one of my customers:
"Thanks again for the wonderful picture you created for us. It is a remarkable piece of artwork...You captured exactly what my husband and I had hoped for and succeeded in making the perfect piece for the two of us....Its bright enthusiasm gives me daily pleasure, and even a month after hanging it up on the wall, we still stop mid-action as we go by it and comment on how incredible it is...It is breathtaking...I would like to thank you for your careful instructions and help in getting it expertly framed..."
H.J., Dallas Texas
........
SOME NOTES ON:
Portfolio Six: Designs for Textiles
If you are a manufacturer of textile materials, a representative for a textile design studio, a licensing agent or a commercial agent for art and are interested in my designs for reproduction as prints, textiles or related areas (e.g. wallpaper, wrapping paper, calendars, ceramics, etc.), please contact me for industry pricing, copyright and related commercial matters.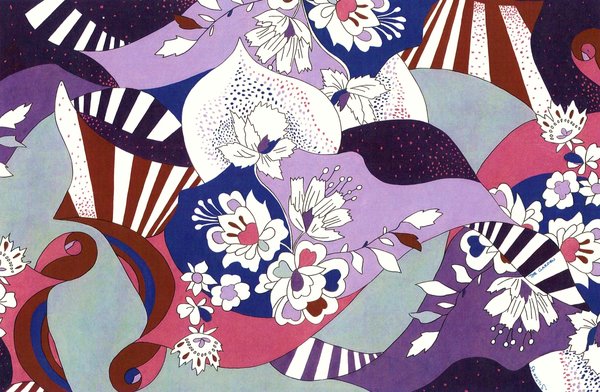 The Garden (I Am In Love)
Copyright 1995 Bruce Silton
Portfolio Seven: The Art of Teaching Art
Portfolio Seven (The Art of Teaching Art) contains pictures created by my students, not me. You can purchase the creations of these young artists by contacting me directly. The prices for their works are not covered by my price list.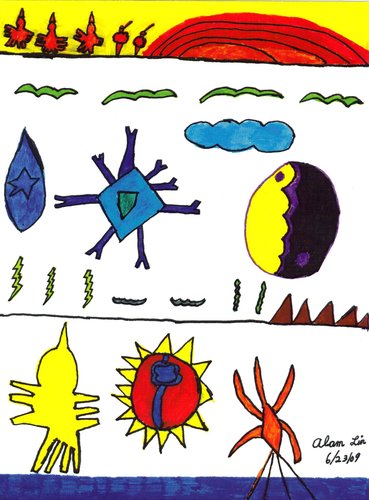 Living Things
Alam Lin
Copyright 2009 Alam Lin
All money received for these originals or prints, minus only my out-of-pocket expenses for reproduction costs, shipping, etc. is paid by me to the artist.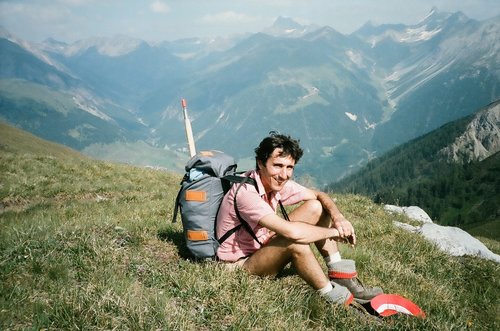 Switzerland,1986
(Photo by Mia Silton)